Casa Tannura
The stairs to the roof terrace
Casa Tannura
The view from the roof terrace
Casa Tannura
detached holiday home in Balestrate

Casa Tannura is a detached holiday home in Balestrate's countryside. The holiday home is located within a few minutes' drive of the town center and the sandy beaches of the Sicilian coastal town.
Casa Tannura has three bedrooms, two of which have a double bed. In the third bedroom there are two single beds which can be pushed together and used as a double bed when needed.
The holiday home has a bathrooms with toilet, bidet and shower.
The living room with open kitchen is fitted with air-conditioning. From the kitchen you can access the porch.
The stairs lead to the spacious roof terrace, from which you'll have a lovely view of the countryside, the sea (Golfo di Castellammare) and the rocky mountains that surround the gulf area.
The private parking space is big enough for two cars.
Casa Tannura is located near the holiday homes Casa Giudeo and Casa Ficurinia. Ideal for families and friends who travel together but still prefer to have their own accommodation! See: combinations.
Availability and booking
You can check the availability of this detached holiday home in Balestrate on the availability tab, where you can also submit a (provisional) booking request.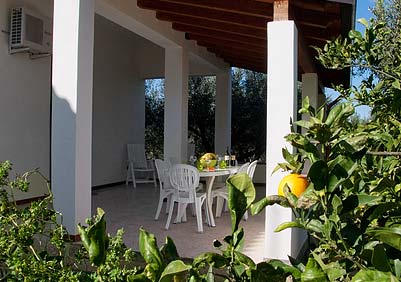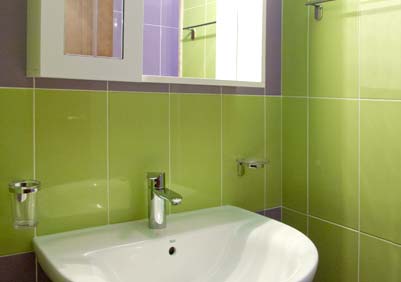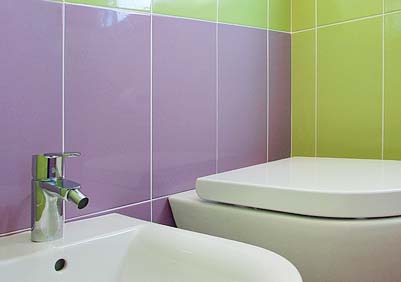 Holiday home with:
Wi-Fi internet
air-conditioning
TV
DVD player
radio, CD and MP3 player
microwave
washing machine
pizza oven
travel cot (on request)
highchair (on request)
Sea and sandy beach:
Within a few minutes'
drive
Airport Palermo:
Airport Trapani: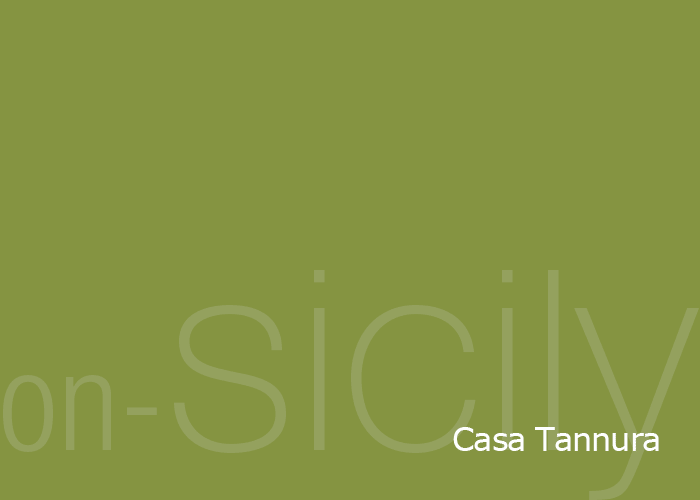 2019
Price per week
March 23
–
April 13
€ 525
April 13
–
May 11
€ 545
May 11
–

May 25

€ 500
May 25
–
June 22
€ 550
June 22
–
July 20
€ 605
July 20
–
August 17
€ 725

August 17

–
August 24
€ 605

August 24

–
September 21
€ 550
September 21
–
October 5
€ 450
October 5
–
October 12
€ 450
All rental prices include a free onsicilycard, the use of gas, water, electricity, Wi-Fi internet, towels and bed linens and the final cleaning of the holiday home.
With a minimum 5-day stay, you can choose any amount of days/weeks that you wish to rent. We do not use fixed check-in or check-out days. This allows you to create the perfect holiday to fit your schedule and travel needs!

An amazing detached house with garden and roof terrace with stunning views.Petra & Michel
We had a wonderful stay at Casa Tannura!Familie Deklerck
if we could, we would get right back on the planeMike & Johan
Click here to read Casa Tannura's guestbook.
Legend:
Booked
Provisional booking

Available
Submit a (provisional) booking request:
Guestbook Casa Tannura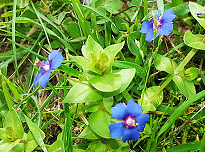 Famiglia Deklerck
"Dear Laura & Martijn,
We had a wonderful stay at Casa Tannura! The children were playing in the garden and we are often on the roof enjoyin the spring sunshine.
We found the food at Oltremare to be very tasty and the Cavallino Bianco was our children's favorite restaurant. Your map was very handy, we could easily find our way with it. We made several trips and had enjoyable walks. The nature reserve was gorgeous, we have even been there twice!
Thank you for the good care, we will definitely be back again!
Family Deklerck"
---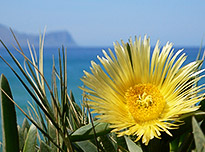 Etienne & Marian
"We stayed in May 2014 3 weeks at Casa Tannura. An amazing detached house with garden and roof terrace with stunning views. Lovely quiet location, yet close to the beach and the village with shops, restaurants and of course cafes with delicious ice cream. Mmmmmmm, especially the dark chocolate ice cream. Also an ideal base for excursions. A warm reception by Laura who gave us lots of tips. We enjoyed our stay in Casa Tannura!
Etienne and Marian"
---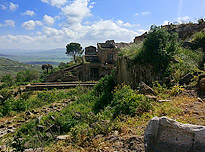 Famiglia Verhoef
"Ciao Laura & Martijn,
We had booked a week in Sicily to relax and enjoy some sun and especially the Sicilian cuisine after a busy period at home. Well, all worked out great…! What a tasty food you have on your island: Serisso 47 was our favorite, but also in town we have had excellent food.
Now we are back in the cold Netherlands and if we could, we would get right back on the plane 🙂 Those temperatures you guys have over there, are a lot more pleasant!
All the best and hope to see you soon!
Mike and Johan"