Casa Corona
On the groundfloor terrace
Casa Corona
The entrance of the holiday home
Casa Corona
holiday home in Balestrate

Casa Corona is a holiday home in Balestrate's countryside that can accommodate up to 6 people.
On the ground floor, there is a spacious living area with sofa, TV, dining table and air-conditioning, a small kitchen, a bathroom with shower, and two terraces. On the terrace at the back of the house you'll find an Intex swimming pool (2 x 4m).
You can enjoy the tranquility of the area from the covered, ground floor terrace at the front of the house, where you overlook the countryside. The terrace at the back of the house is only partly covered, making it ideal for sunbathing and barbecuing.
On the first floor, the holiday home has three bedrooms (two with a double bed and fitted with air-conditioning and one with two single beds) a second bathroom with shower, and a terrace. From the terrace, you can see Balestrate's countryside, with lots of olive and fruit trees, the Golfo di Castellammare (the sea), and the rocky mountains that surround it.
Casa Corona is located near the holiday homes Casa Giudeo and Casa Tannura. Ideal for families and friends who travel together but still prefer to have their own accommodation! See combinations.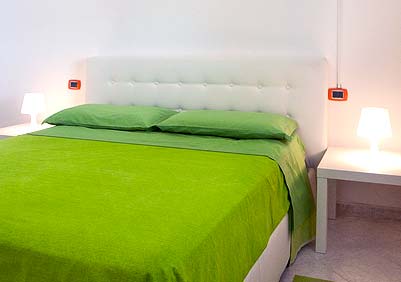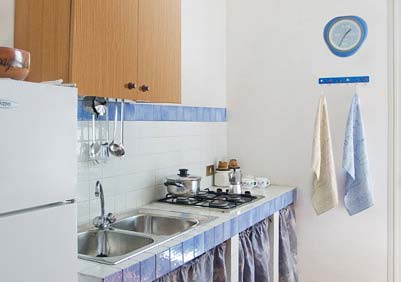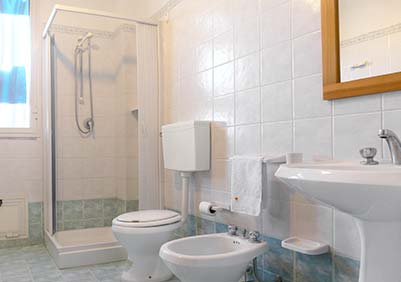 Holiday home with:
Wi-Fi internet
air-conditioning
LCD TV
DVD player
radio, CD and MP3 player
microwave
Nespresso coffee machine
washing machine
barbecue
travel cot (on request)
highchair (on request)
Intex swimming pool
Sea and sandy beach:
Within a few minutes'
drive
Airport Palermo:
Airport Trapani: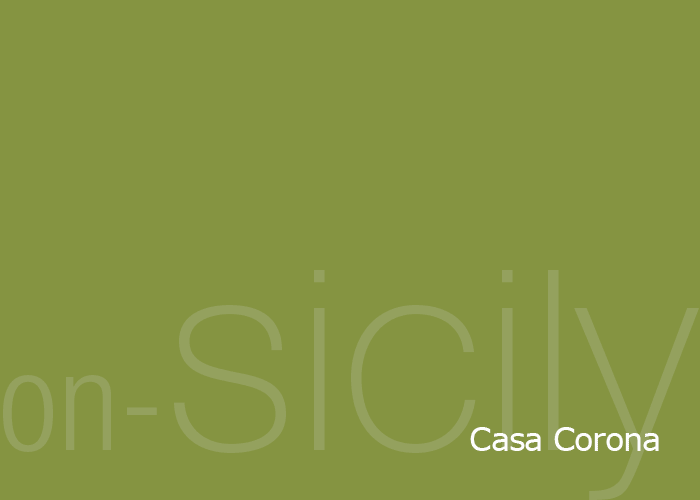 2017
Price per week
October 21
–
December 16
€ 450
December 16
–
December 30
€ 475
2018
Price per week
December 30
–
March 24
€ 450
March 24
–
April 14
€ 520
April 14
–
May 12
€ 560
May 12
–

May 26

€ 530
May 26
–
June 23
€ 545
June 23
–
July 21
€ 625
July 21
–
August 18
€ 770

August 18

–
August 25
€ 625

August 25

–
September 22
€ 580
September 22
–
October 6
€ 545
October 6
–
October 20
€ 475
October 20
–
December 15
€ 450
December 15
–
December 29
€ 475
All rental prices include a free onsicilycard, the use of gas, water, electricity, Wi-Fi internet, towels and bed linens and the final cleaning of the holiday home.
With a minimum 5-day stay, you can choose any amount of days/weeks that you wish to rent. We do not use fixed check-in or check-out days. This allows you to create the perfect holiday to fit your schedule and travel needs!

Actually, it was our best trip ever!Famiglia Thoelen
Two lovely terraces with great sea views of the sea and Balestrate's countryside.Famiglia Vervoort
The "on-Sicily" website made us decide to go to Sicily. It proved to be a good choice!Wytze & Nicole, Aram & Danique
The surroundings are breathtaking, lots of green and flowers..Famiglia Van den Dorpel
Click here to read Casa Corona's guestbook.
Guestbook Casa Corona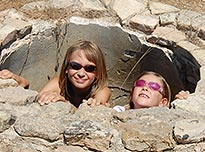 famiglia thoelen

Kaat (10) and Amber (7) about the trip: "What we remember of our trip to Sicily? The burning sun on the large cacti, playing in the sea, many small towns and certainly the dolls in a museum in Palermo… and finally, Laura and Martijn's sweet dog. Oh yes, and we also learned how to bake a pizza in Sicily and we learned how to snorkel. Actually, it was our best trip ever!"
---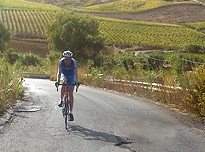 Famiglia Boonstra
"Hi Martijn and Laura,
I wanted to thank you for our lovely holiday! We had a great week' cycling in the morning and in the afternoon to the beach and swimming in the sea. Good bikes, beautiful landscape and nice weather. The bike ride with Martijn was a great experience (he was taking pictures, while I was having a hard time getting up the hill…). The only bad luck I had, was a broken chain, but this was fixes right away; we got a different saddle for Anne-Marie's bike. Excellent service from Eurobici! The holiday home was nice, the transfer from and to the airport was organized well. We appreciated the friendly in the shops and the relaxed atmosphere in town. Thank you!
kind regards,
Johan Boonstra"
---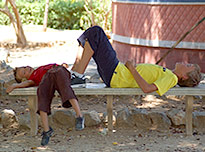 Famiglia Vervoort
"A comfortable house with all comforts. Two lovely terraces with great sea views of the sea and Balestrate's countryside. The sunrise and sunset provide the most beautiful images.
The hospitality, service and helpfulness of the friendly couple Laura and Martijn who live nearby are unprecedented.
According to us (family with teenagers and a son of 6 years) a holiday home not to miss."
---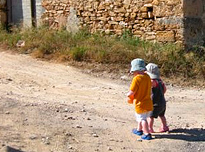 Wytze, Nicole, Aram & Danique

"On-Sicily,
We were looking forward to a relaxed holiday in the sun, with our kids and good food at the heart of it. The "on-Sicily" website made us decide to go to Sicily. It proved to be a good choice! In the morning we start with delicious food from the local bakery. After this festive breakfast we go to the beach with the kids. When it gets hot, we enjoy the shade on the patio at Casa Corona. We then have a big lunch with a glass of rosé and then it's time for siesta for the whole family. In the late afternoon you will be woken by the bells of the sheep, or a breeze through the window. In the evening we go for ice cream with the kids at the quaint square in the village and sometimes watch a musical performance. Upon recommendation of Laura, we paint plates with the children in a ceramic studio. That was great fun! The children are proud of their homemade souvenirs. We also went to Corleonne, but the remainder of our holiday we took it easy and just enjoyed spending time with each other and the specialties of Sicilian cuisine.
A week passes quickly! Thanks to the excellent tips from Laura tips you discover the most beautiful places, and that was very nice.
Ariverdecci!
Wytze & Nicole, Aram (2,5 jaar) and Danique (1,5 jaar)"
---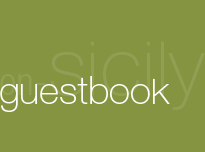 Famiglia Vancoillie
"Buona sera Laura and Martijn,
Yes, we're back home: we landed in Chaleroi at 9 o'clock, at noon we came home and in the afternoon we were back at work. This is life, or at least that's our life here.
Our batteries are well charged again, the two of us have enjoyed it immensely. Thanks again for everything, the booking, the arrival, the car rental, the transfer back to the airport (even though it was after midnight), etc. We are happy to have found on-Sicily and we'll be back for sure. In the meantime we'll be promoting your business.
Many thanks,
Arrievederci,
Famiglia Vancoillie"
---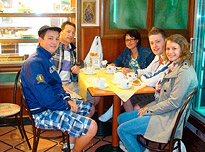 Famiglia Van den Dorpel
"Buona sera Laura & Martijn
Finally a message from us: We have had a fantastic stay with you. Even though we our flight had a delay, the reception was very well arranged with pizza and some wine, super!
The next-door neighbors were also very welcoming and the following day they invited us to have a barbecue. The first day was a bit cloudy, but that didn't spoil the fun. We had rented a car with which we drove many miles on the beautiful island.
When you go to Erice, nice weather is preferred, otherwise you are immersed in fog. We were a bit lost in the city of Palermo and it took a bit of driving to find a parking space, but the many sites, such as the Cappella Palatina, are very impressive.
The surroundings are breathtaking, lots of green and flowers, near scopello you can walk along the coast with stunning views, we thoroughly enjoyed it all.
A presto
Johan & Ankie, Jolien + Joost-Jan and Edwin van den Dorpel"